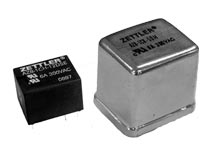 In the world of engineering, electromechanics holds a very vital space. It combines the processes and various procedures which are drawn from the fields of electrical engineering and mechanical engineering. The term electromechanics focuses on the base idea of interaction between the electrical as well as the mechanical system as a single unit. It also deals with how both these systems interact and work in collaboration.
The idea of electromechanics is most commonly implemented in systems like DC machines, which are specially designed and are operated to generate power from a generator utilizing mechanical energy. It is also used in a case where the system needs to provide power to a motor. In other words, it can be said that this field is a combination of electrical, electronics, and mechanical engineering.
There are various types of electromechanical devices, which are made using the implementation of electrical and mechanical processes. Any manually operated equipment which intakes mechanical movement to cause an electrical output falls under the category of electromechanical devices. The mechanical switches are considered as the best example of an electromechanical device.
Well, briefly, it can be said that the term electro mechanics refers directly to the devices which make use of electrical signal for creating mechanical movement or makes use of mechanical movement for creating an electrical signal. In certain cases, it also involves the idea of electromagnetic principles like relays, which makes way for easy passage of voltage and current to control the other segment.
It usually allows isolated circuit voltage and current to pass through using the option of mechanical switching of contacts. It is also used in solenoids thorough which the energy can actuate from one moving linkage in case of solenoid valves.
As per the electromechanical components sourcing agent in Mumbai, Electro mechanics devices were widely used in earlier days before the modern electronics came into existence. Before modern electronics was developed, these devices were used in the complicated subsystem of large-sized machines like electric typewriters, clocks, television systems, and olden digital computers, which made use of electromechanical principles.
What are the various electromechanical components?
It can be said that the parts which collaboratively make up perfect electromechanical devices are known as the electromechanical components.
Some of the most common components include:
• Connectors: Connector is one of the most commonly used electromechanical devices which is ideally used for joining the electrical terminators and creates an ideal electrical circuit. Most of these connectors own a gender, make component which is known as the plug which connects to the female part known as the socket.
• Relays: The Relays can also be called switches which open or close the circuit based on the electromechanical or electronic principle. The device controls one electrical circuit by either opening or closing the contacts in another course.
• Fuses: Fuse is an electrical safety device which operates providing overcurrent protection to the circuit. It owns a metal wire and strip which melts in case too many current flows through it leading to interruption of the current.
These were the commonly used electrical devices sold by electromechanical components distributor in Mumbai at a pocket-friendly and budget fitting price.